Construction
Because this model is very simple and only has such few parts I figured this one wasn't worthy of spending time breaking down each section of the build so follow along. Starting off with the cockpit as usual and this one is particularly simple, the seat consisting of 3 parts, a simple tub, control stick and instrument panel. With the pieces, all put together the cockpit received a grey paint job, and then a few decals were added before gluing it inside the fuselage.
Next, the upper and lower halves of the fuselage were glued together, stabilators and vertical fin were added, each being a single piece before we turned to the few details that actually get added to this one. A few bumps are added in front of the cockpit, intake «trunks» and a couple little more lumps across the body as well. The very basic cylinders for exhaust nozzles also get added at this point. With that done the construction is basically done, minus landing gear and gear doors of course.
Paint
Paint on this model is pretty cool, there were multiple markings supplied and I opted to go with the one depicted on the box art as its pretty unique. I bought Mr. Color colors needed to be able to replicate it. The markings consist of 3 colors and a black nose, and as usual, I started with the lightest color first, and then the next and finished with the darkest, leaving the nose for last.
The landing gear and inside gear doors all received gloss white paint and then received some panel line wash to bring out the little bit of detail there is.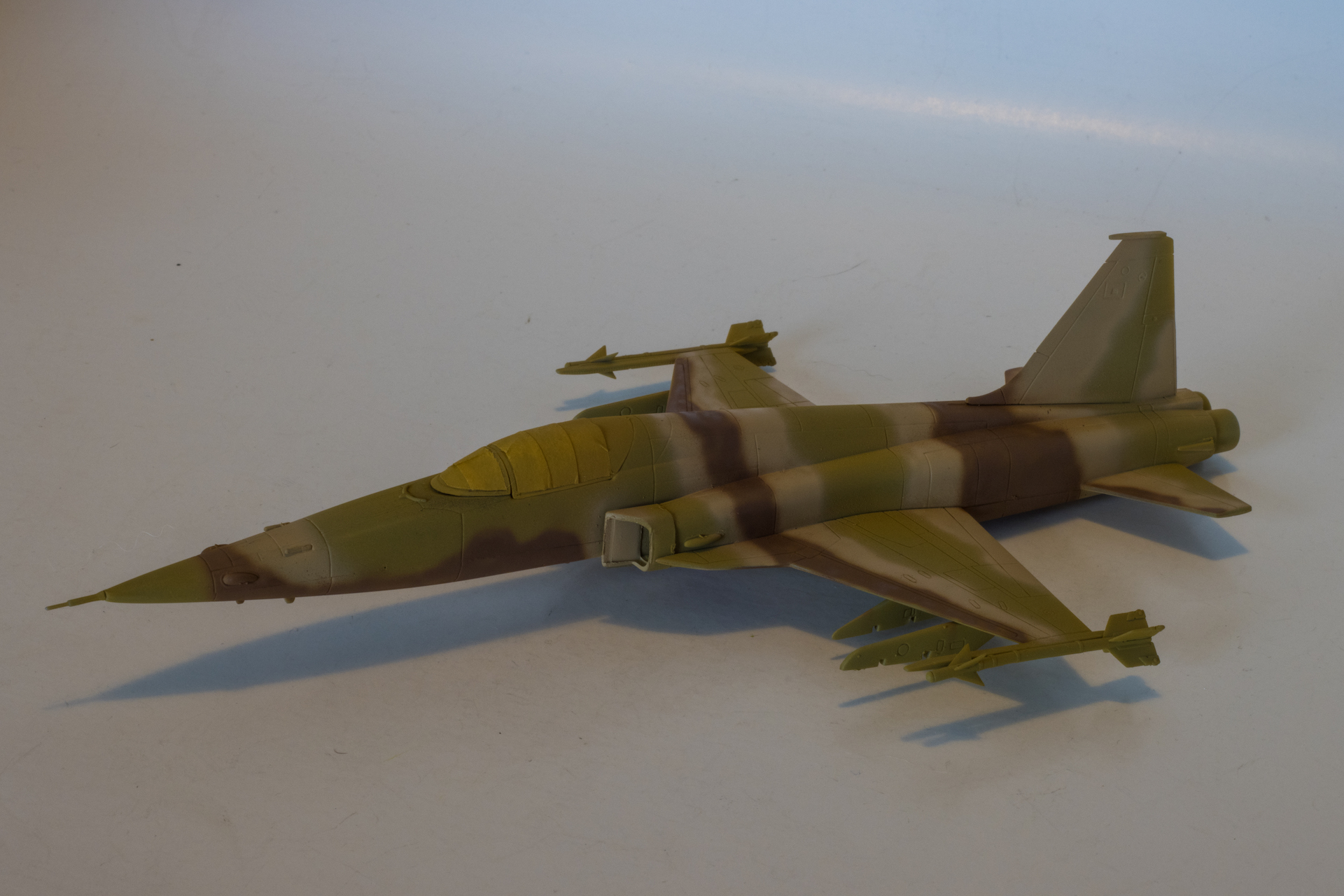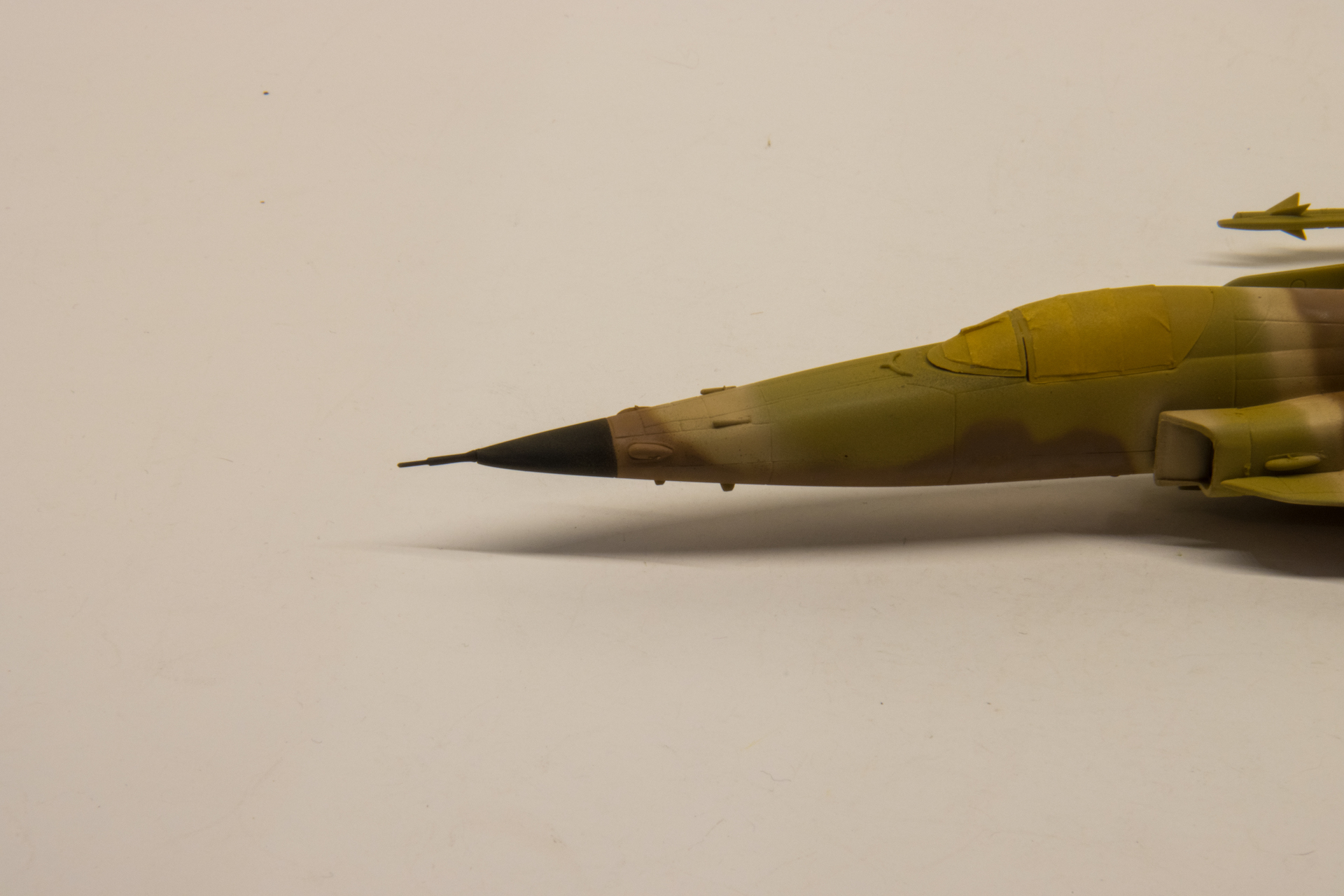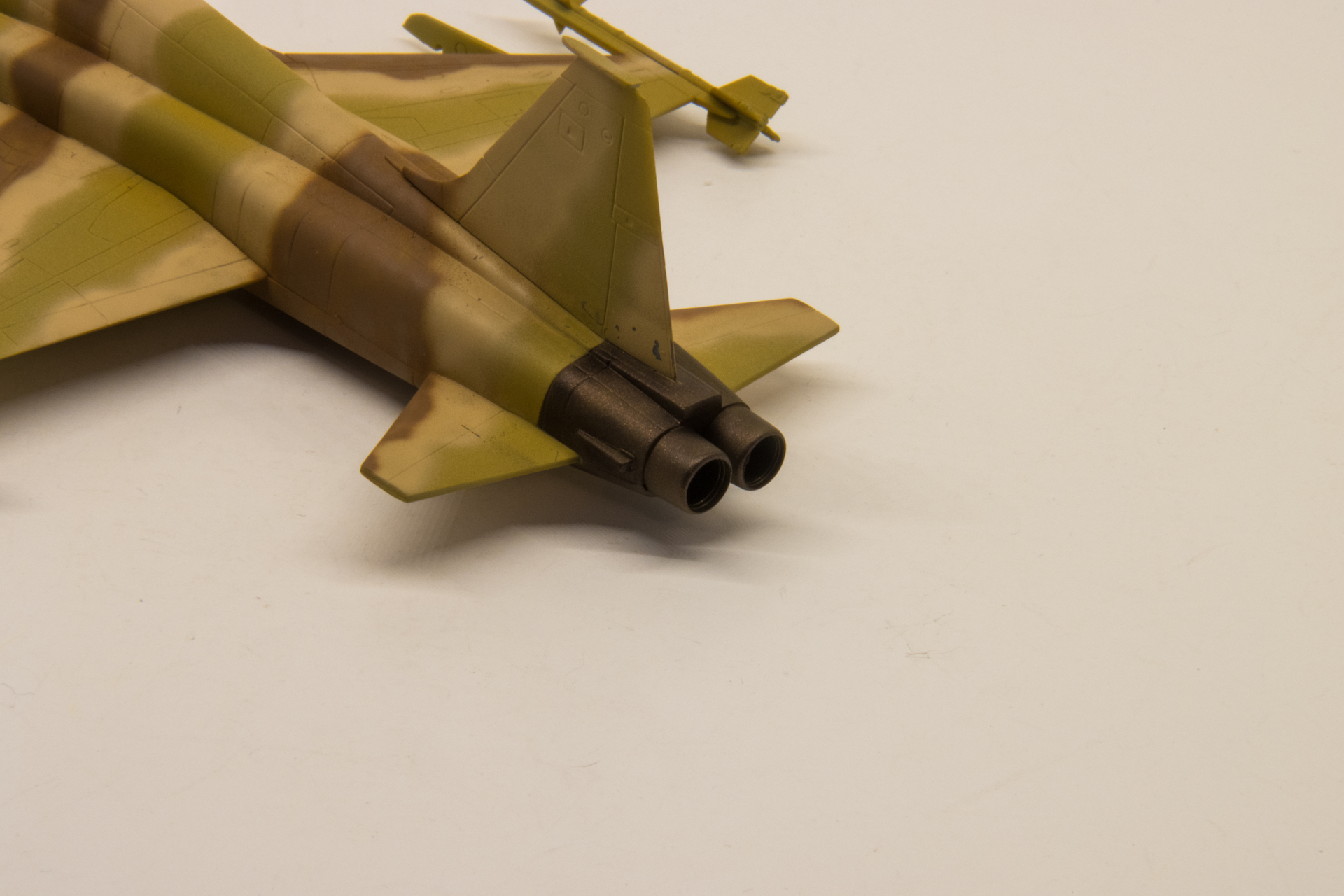 Decals
Doing the decals on this model took some patience as there were many many decals included, especially for a model in 1/72 scale. I choose to mark it for VFC-13, which I mistook for being for a foreign nation and not the US at first. I liked the looks of this as it was very different, although the US-specific markings were minimal, with a majority of the decals being standard stencils. The decals set down pretty decently, although they did silver quite a bit, they looked pretty decent even still.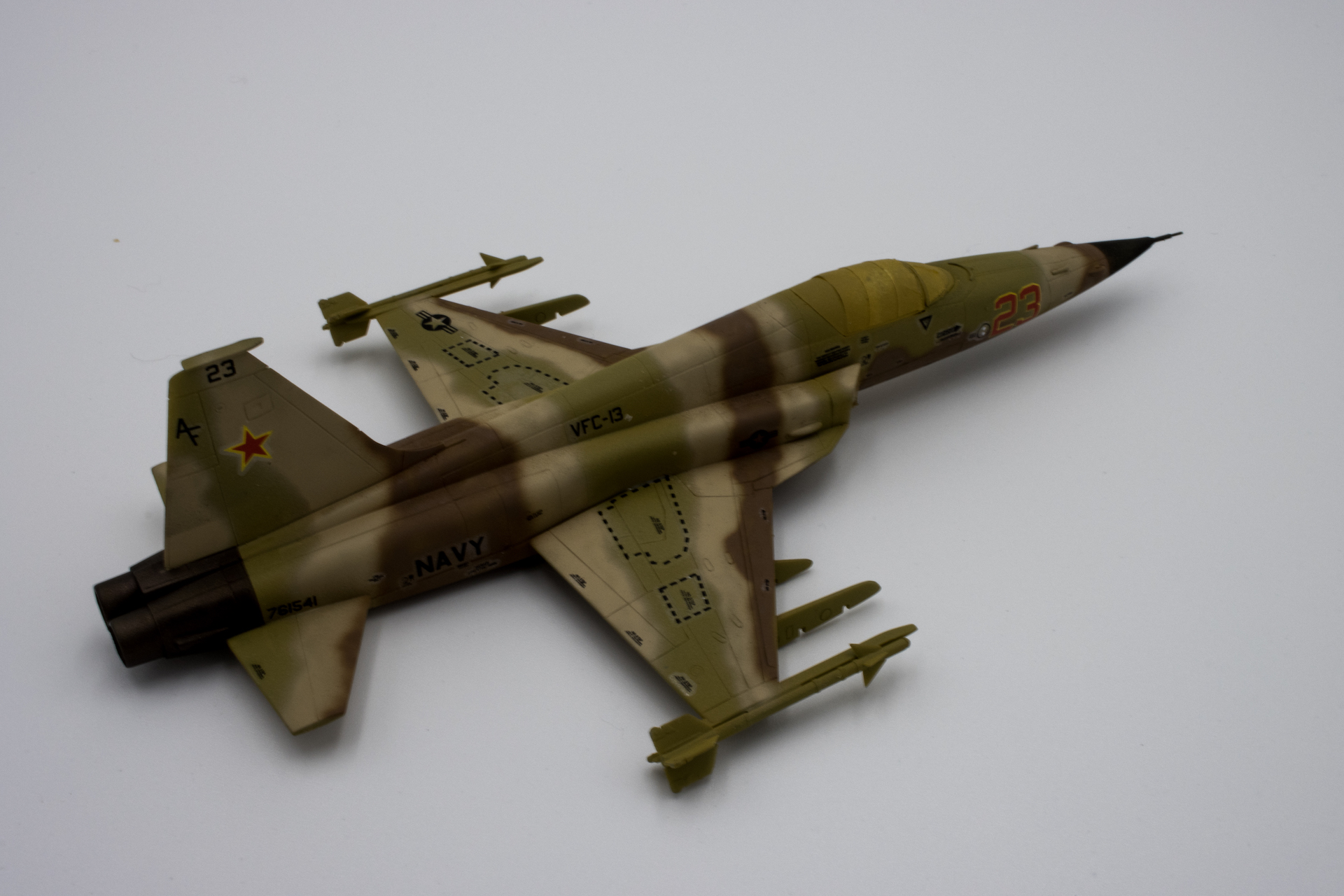 Ordnance
Ordnance on this model was very minimal, with the AIM missiles on the outer wingtips painted body color to represent dummies that don't function, and 3 drop tanks below hanging on pylons. The drop tanks got painted a grey color before adding a couple of decals to them and calling them done.
Final Assembly
To finish this model all that was left was attaching the landing gear and their doors, as well as unveiling the canopy. Fitting the gear doors turned out to be quite the ordeal and they didn't want to stay but with a generous application of Tamiya Extra Thin they finally stayed eventually.