Beech C-45F
| | |
| --- | --- |
| Started: 08/04/2021 | Updated: 12/25/2021 |
| Brand | HobbyCraft |
| Scale | 1/72 |
| Kit Number | HC1388 |
| Year Released | 1991 |
| Scalemates | Link |
| Completed | Yes |
| Build Time | |
Cockpit
To start out this build as usual we begin in the cockpit, what's present at least considering it's a 1/72 kit. Two seats are included, with each having the main part of the body and the sides. The dashboard is also included, although simple in detail. These details are added to the floor piece, with the bulkhead added before this all gets fit into the fuselage.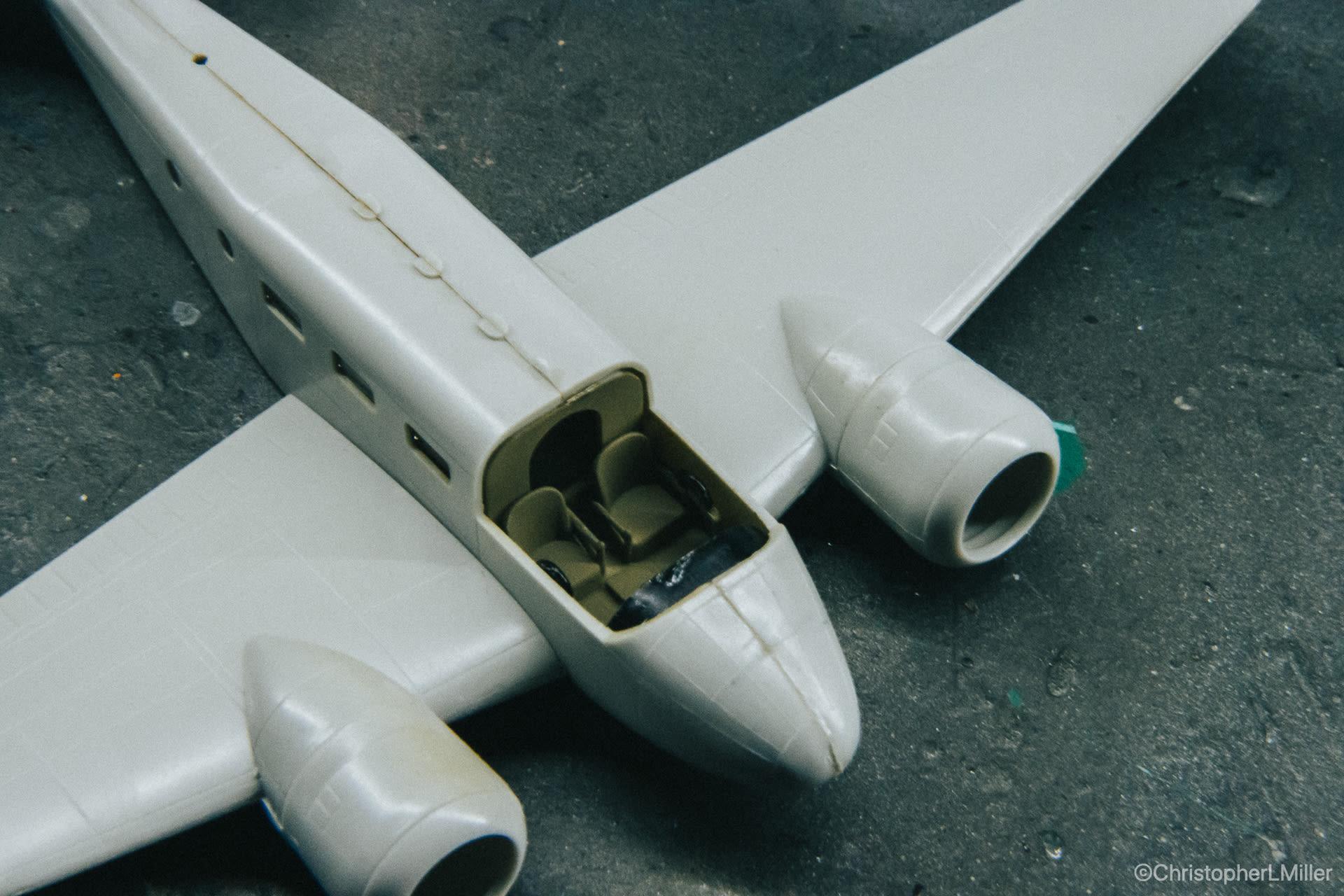 Body Construction
The remaining bits of the build went fairly quickly at this point. windows are fit into the fuselage halves the tailplanes built up and added to the rear, and the 2 part wings glued together before fitting to the body.
Engines
One nice redeeming factor to this kit is the engine, while they are only a few pieces they still look fairly nice, especially as large as what the radial engines are. These get the props added before adding them with the cowl to the wings.
Final Parts
At this point, I fit the rest of the details to the model, landing gear, antennas and so on to the model. The landing gear struts took a bit of work to fit, but they settled home eventually and do their part.
Painting and decals
Painting this model I chose a «midnight blue», although after the painting was done I realized it was way too dark, but I'm sticking with it anyways. The bottom part of the model was white, including the landing gear, which made this easy to not have to mask off.
Did I mention decals? Yeah they weren't in the box, which is crazy because the model was sealed, but it was a really old kit so I didn't bother to pursue this any further. I'm going for factory fresh before any stencling could be applied even.