F-35A 'Lightning II'
| | |
| --- | --- |
| Started: 12/09/2021 | Updated: 12/10/2021 |
| Brand | Kitty Hawk |
| Scale | 1/48 |
| Kit Number | KH80103 |
| Year Released | 2012 |
| Scalemates | Link |
| Completed | Yes |
| Build Time | |
Intake, Engine, and Exhaust
Construction of the F-35 began with the intake ducts and engine. The intake duct consists of 4 pieces, two halves on each trunk, and then that joins together to form the part leading into the inlet of the F-135 engine.
The Pratt & Whitney F-135 turbofan engine consisted of three main parts, the engine, exhaust section, and the nozzle. Minus the nozzle, the other sections consisted of two halves with parts being sandwiched in-between. The fit wasn't the best but with some finagling, I was able to make a good solid fit.
Painting of the engine was done with Tamiya X-1 base followed by Model Masters Titanium with Model Masters burnt iron highlights. Dabs of transparent red were also used for added effect.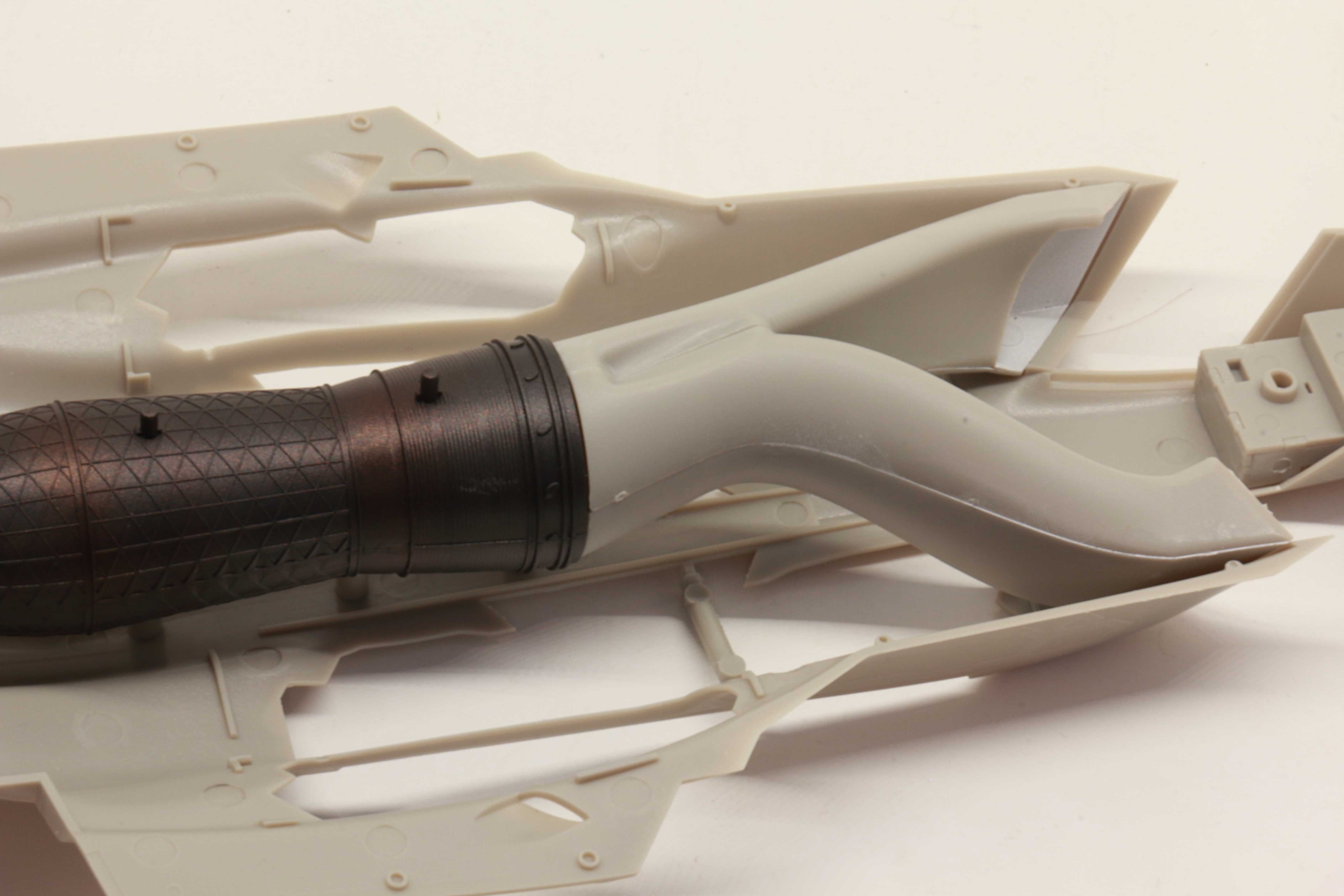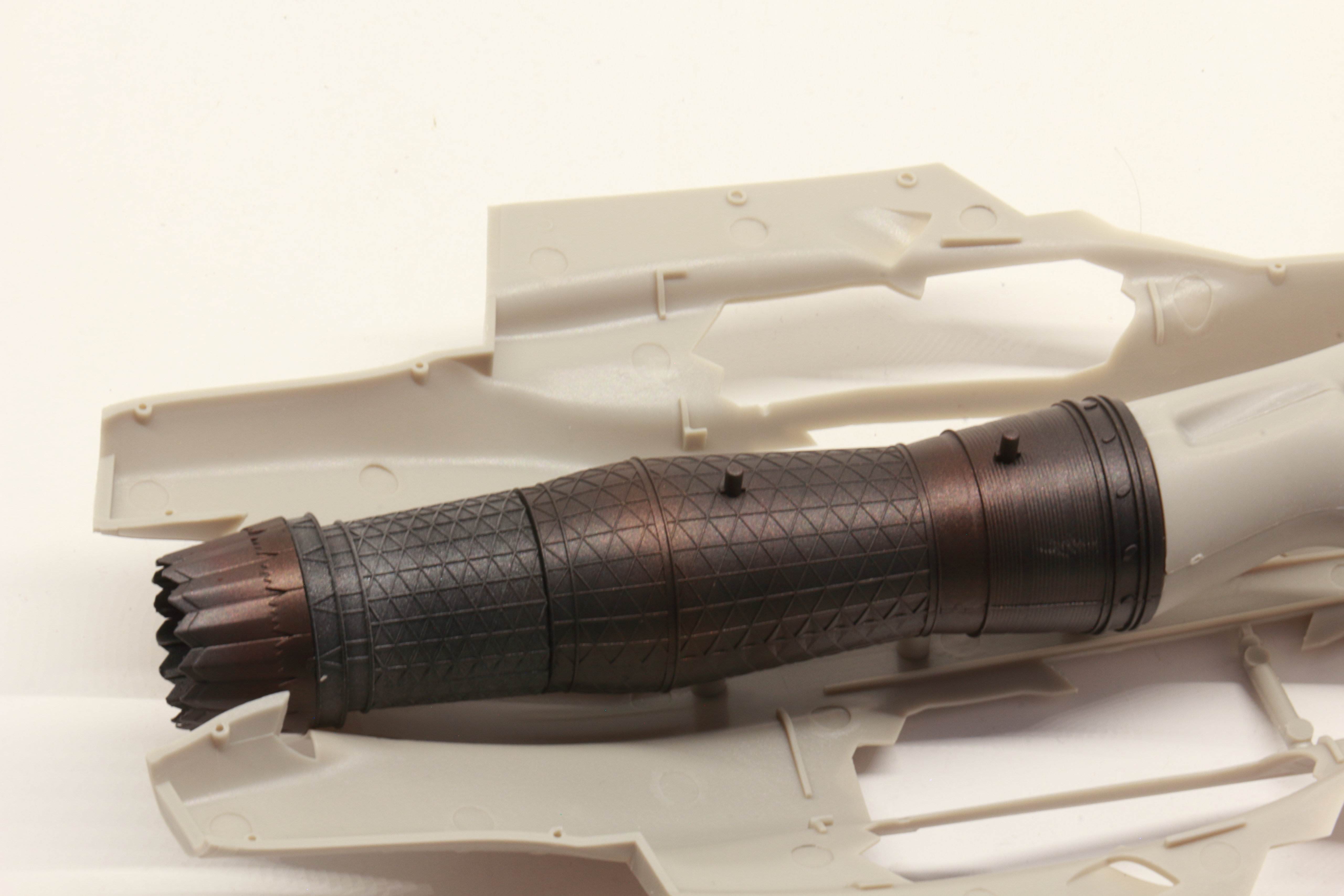 Cockpit
The Assembly of the cockpit was pretty straightforward, with the standard hub and a 3 piece ejection seat. Great amounts of detail are included out of the box and PE seatbelts are also included for the ejection seat. The main display is a decal. Most paints are black, but I opted to use some flat, gloss, and semi to break up the monotony and picked out details from there.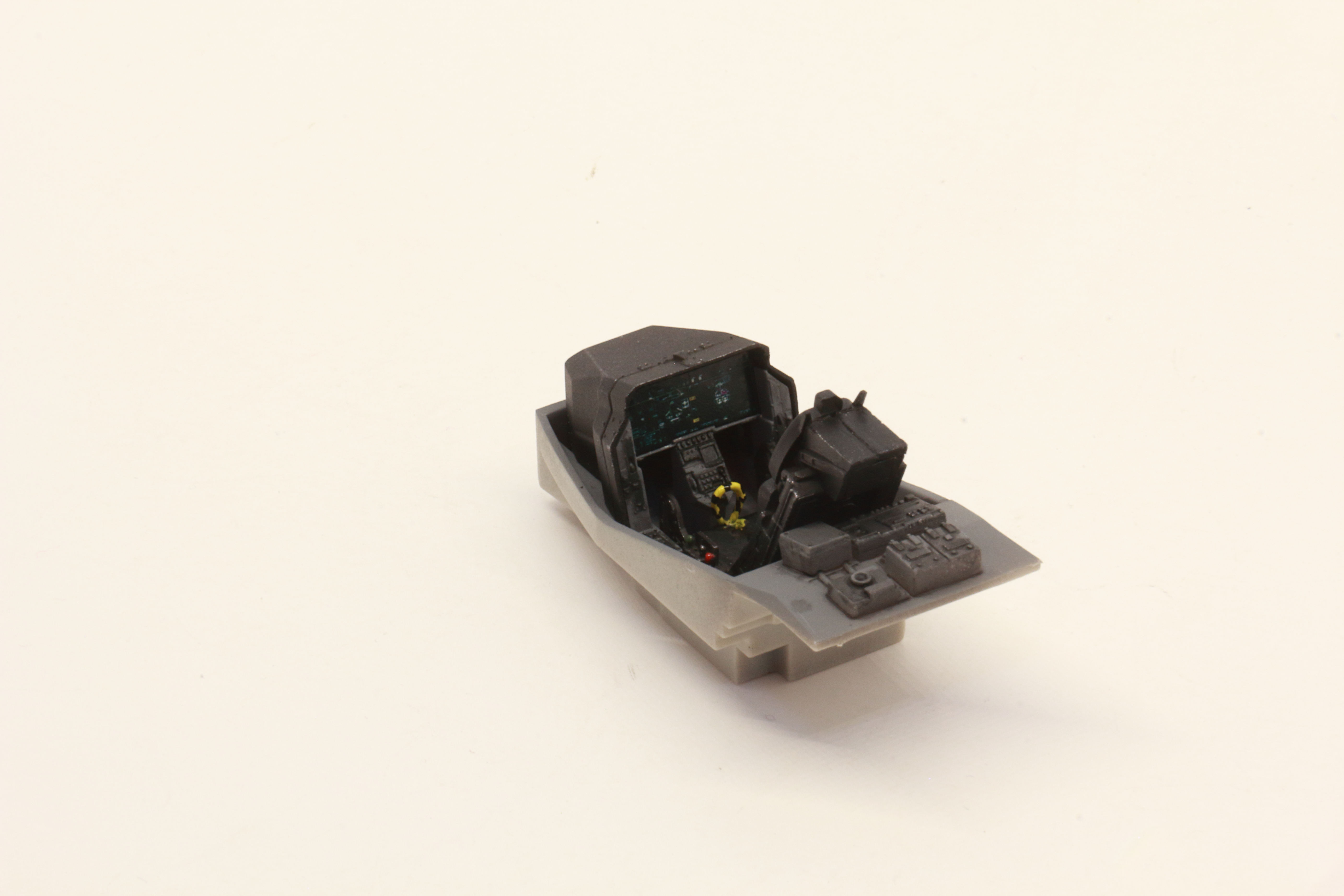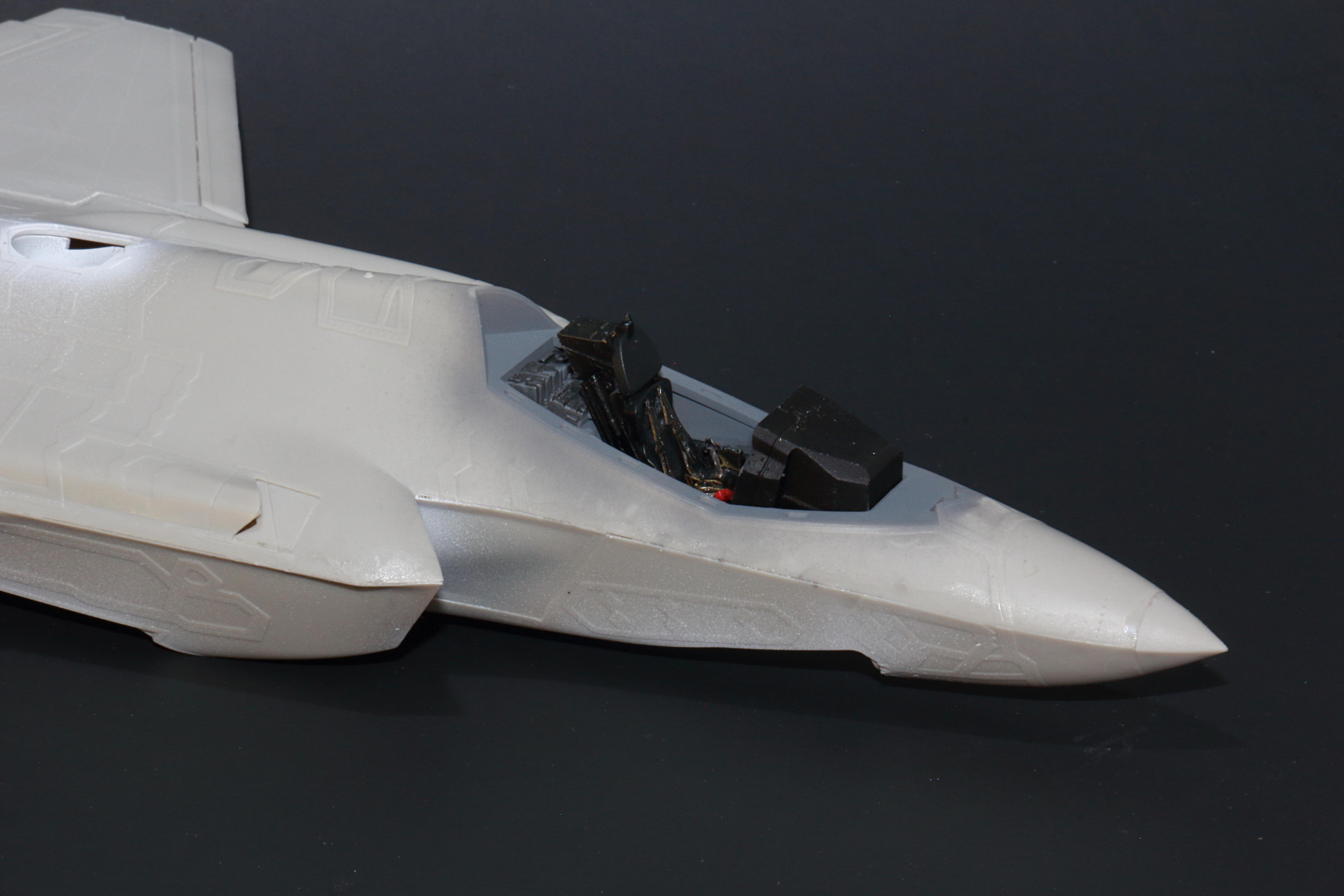 Gear Bays and Landing Gear
The landing gear bays in this kit blew me away honestly. I love how detailed they are and the fact that they include some pipes and such going through made me very happy (they are yet o be installed, final assembly). Fit wasn't the greatest in places but nothing that wasn't tolerable. Paint was X-2 from Tamiya. A generous black panel wash was then used to highlight a lot of the great detail.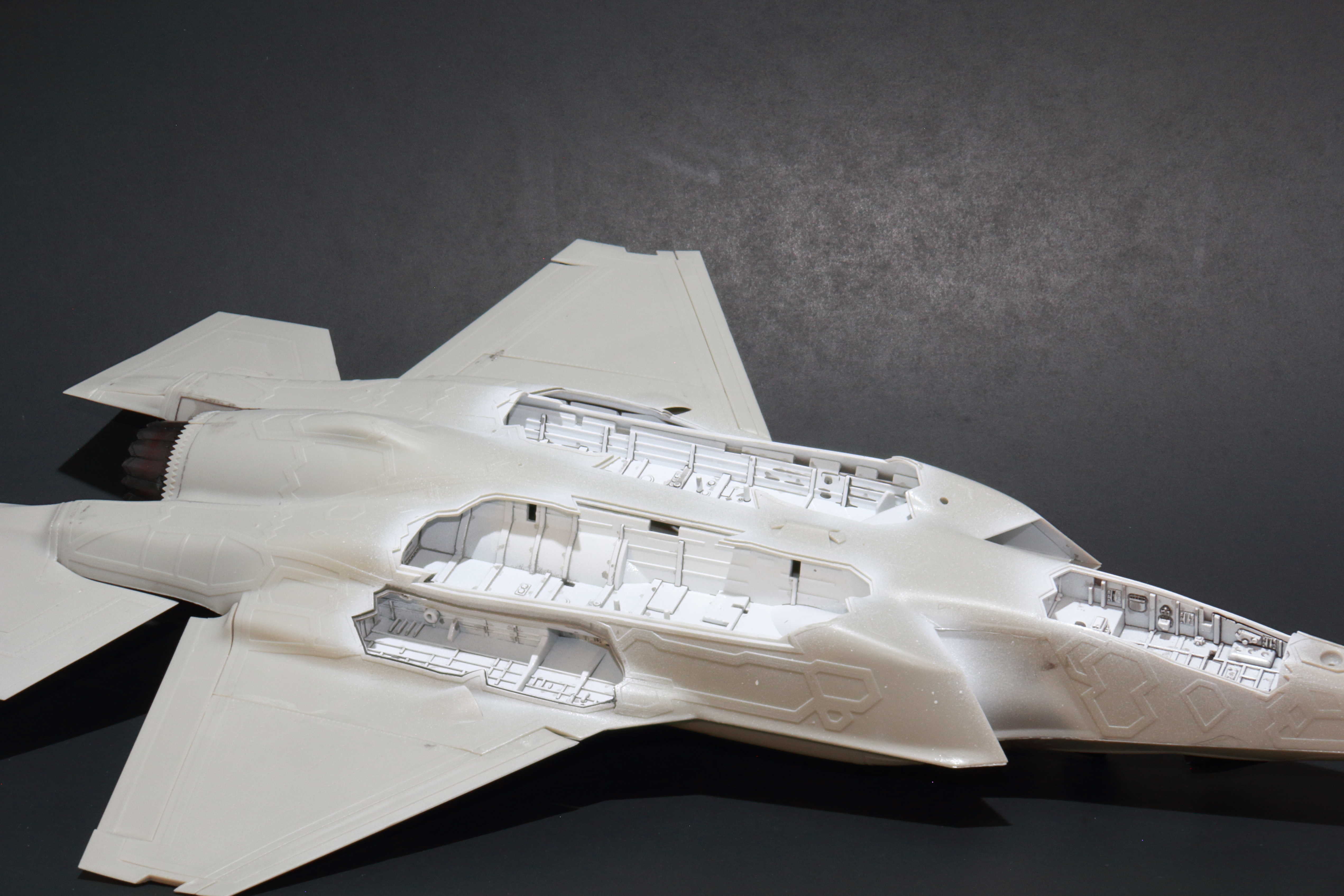 Paint
Painting of the aircraft exterior is done with Mr. Color 37 (RLM75 Grey Violet) and 308 (FS36375) for the control surfaces etc. I opted on this build to skip doing all the RAM tape as Lockheed Martin has in recent years improved the tape to match the body color of the aircraft much more closely than when they first went into operation. If someone offered a pre-cut mask to do this I probably would have gone that route.
Gear doors were also painted at this point but I didn't take a picture of this as it's the same as the rest of the body and white on the inside.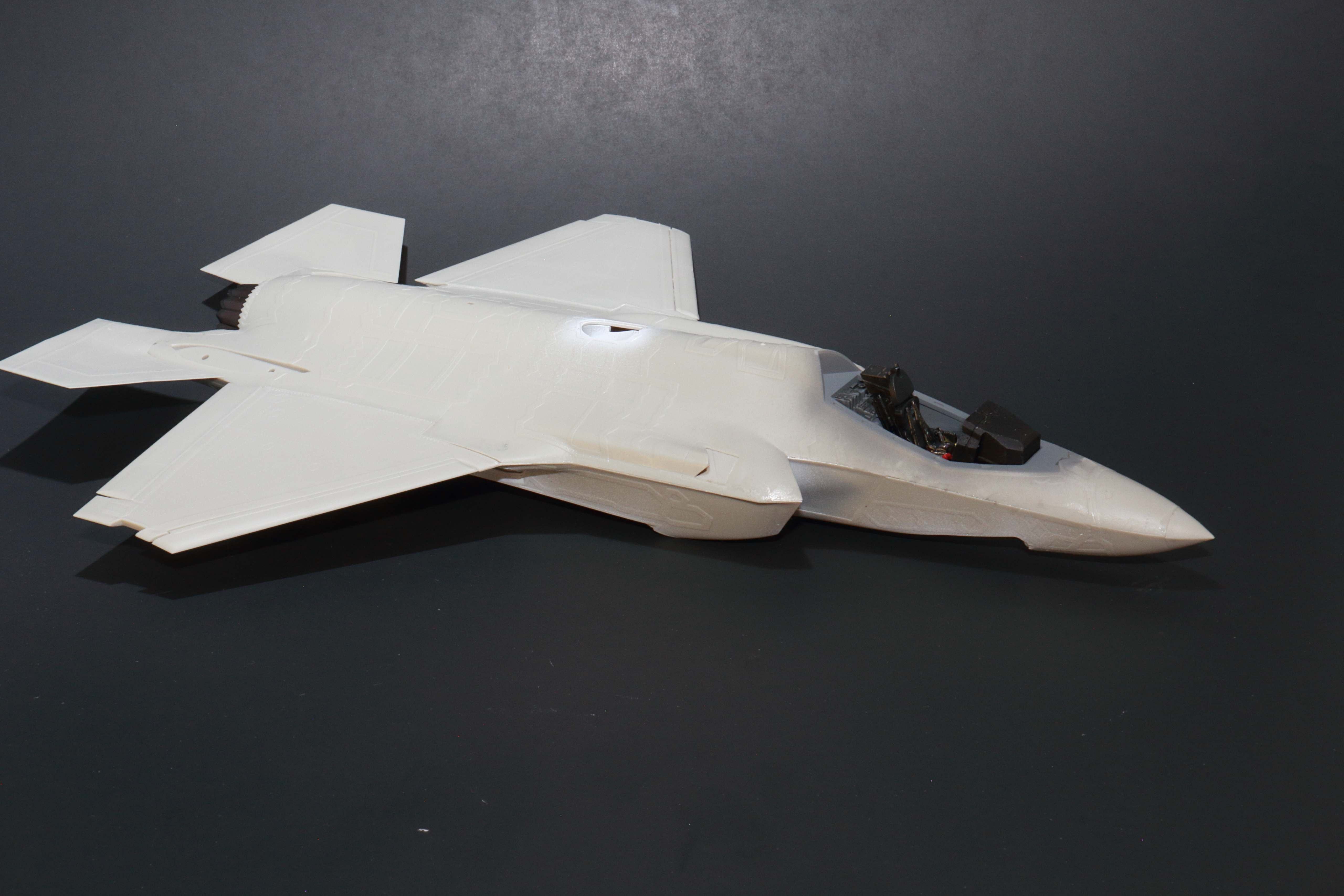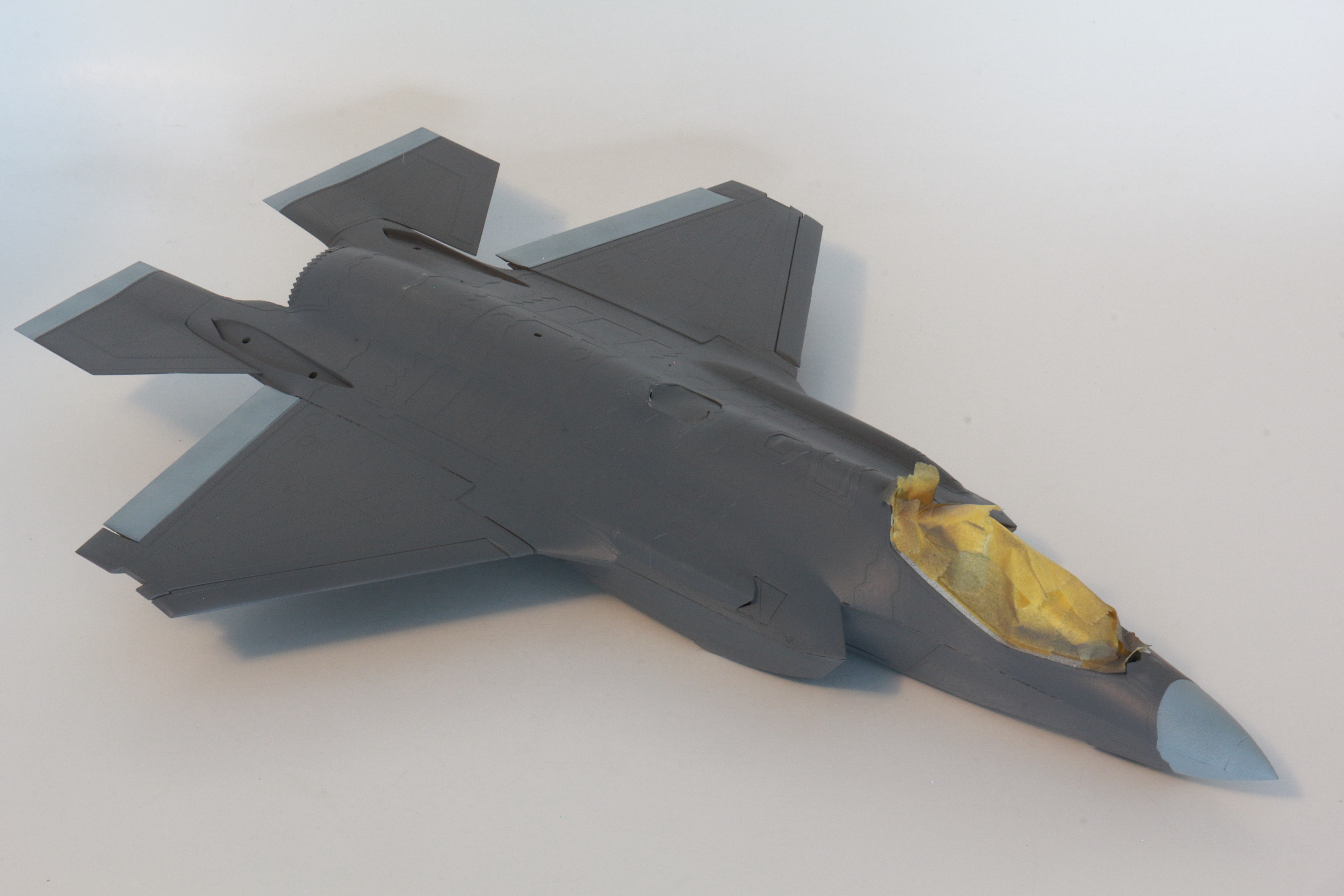 Decals
The decals provided were of decent quality and were very brittle. I found out that using hot water worked best for getting them to sit down and conform to the surface, but it also made working with them a bit tougher as they wanted to shrink up right away. I chose what I'd assume is a demonstrator unit that Lockheed Martin uses to tour and show off the airframe. This was a little bit more bold coloring but also eliminated some decaling that operational units have.
The instructions were terrible when it came to this part of the build. I actually ended up having to go and grab my 1/72 Academy version to reference for a lot of the decals… that's not good.
Final Assembly
To finish off this fairly impressive model I was able to turn to all the various bits and pieces that were left in my parts pile. These included canopy details like PE, landing gear, and navigation lights. Of all the models I've assembled in my time, Kitty Hawk has nailed the mounting of gear doors and gear themselves, but sometimes the play was too sloppy that super glue wasn't the best for holding it, but with a little help from Tamiya extra thin everything great and stayed in place. I opted to skip a few pieces of PE that go on the frame of the canopy as they were just too small and I lack tools to work with PE still.