Cockpit
The construction of the cockpit was fairly straightforward and decently enough detailed. Using reference photos found online of the cockpit and ejection seat I chose to use a pretty neutral grey and then picked out details from there. Dials got painted black but there wasn't enough depth to be able to use pledge over them to create the glass.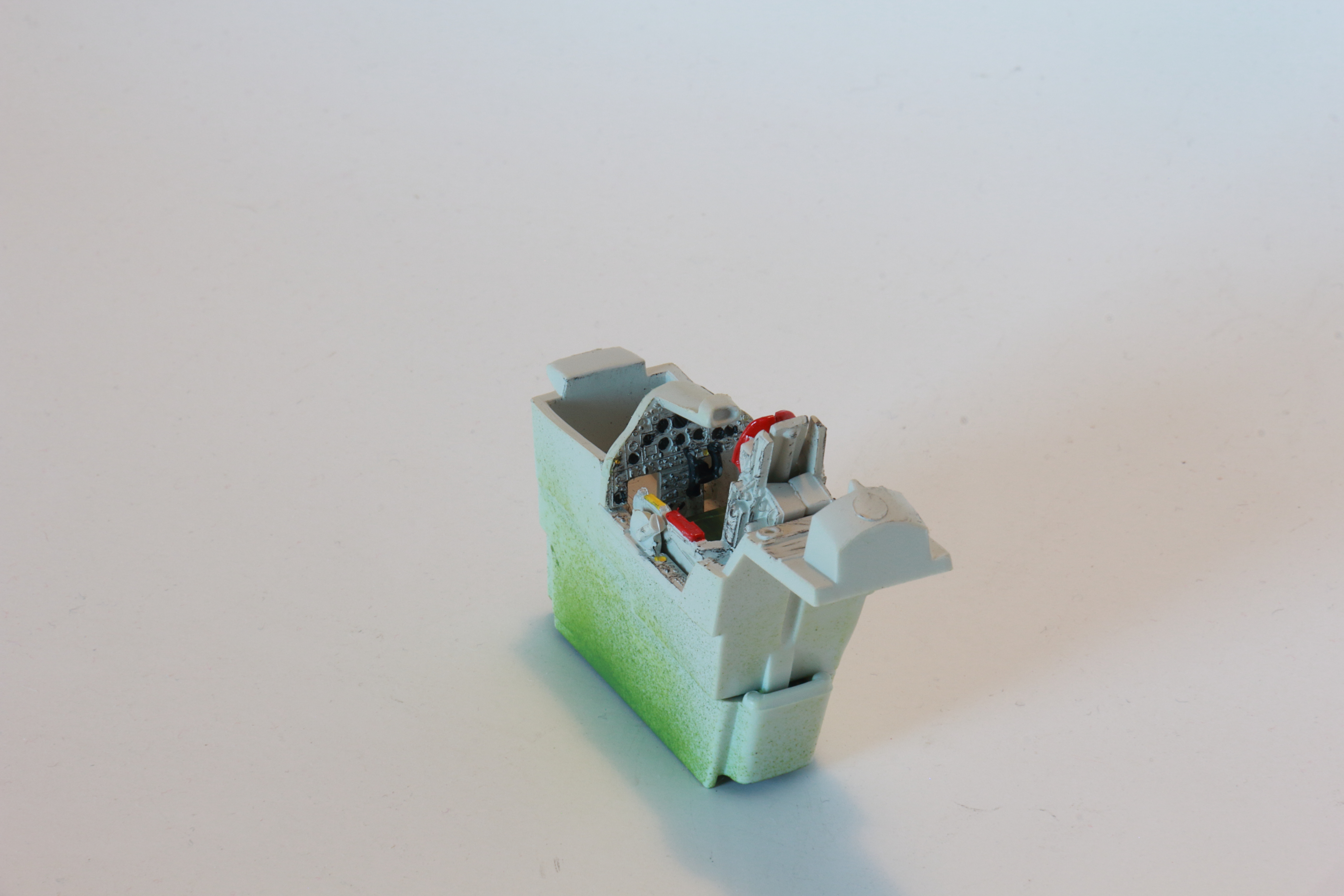 Fuselage and Wings
The fuselage was formed of two halves with the intake fans inside and the exhaust nozzle recessed into it. the fit was a bit difficult but with some work got the two halves to pull tight and seal up well.
From there the wings were put together, a two-piece affair that then fit up onto the main body of the aircraft where there were fit issues at the wing roots, with some tape and rubber bands I was able to bring this down to an almost un-noticeable size.
Paint
Painting of the model started below the aircraft in the landing gear and bomb bays with an interior green and moved towards the top from there. The main part of the aircraft was again painted in a very neutral grey, this one I'm not sure of right now, with lots of tonal variations added in the different panels to give some realism to the model.
Wingtips and the vertical stabilizer were then painted a bright red, and the nose cone a black. At this point, the model was ready for a clear coat and decals. A surprising amount of decals at that!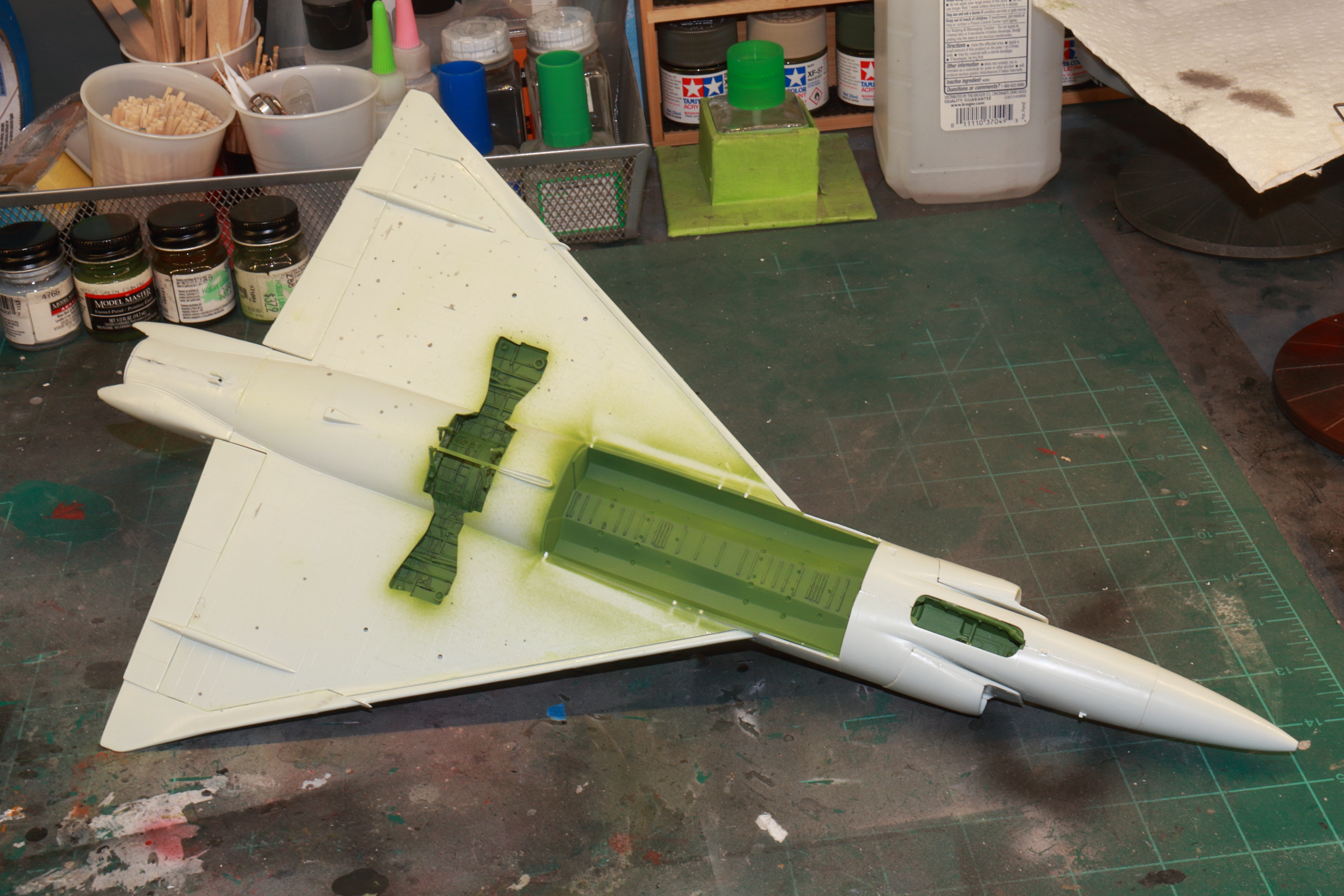 Weapons
The weapons included were very simple, each composed of two halves glued together and then painted a base coat of white, and the back half painted red. Half of those then received a black tip.
Wing fuel tanks were built in a similar fashion and attached to pylons.