Cockpit
Construction of the model begins inside the more or less basic cockpit. With a pair of seats, linked control yokes and rudder pedals, and instrument pedals there isn't much more to see. Framing is represented well and while the assembly of them turned out to be a bit fiddly the fit was great. The frame was painted olive green and details accentuating from there.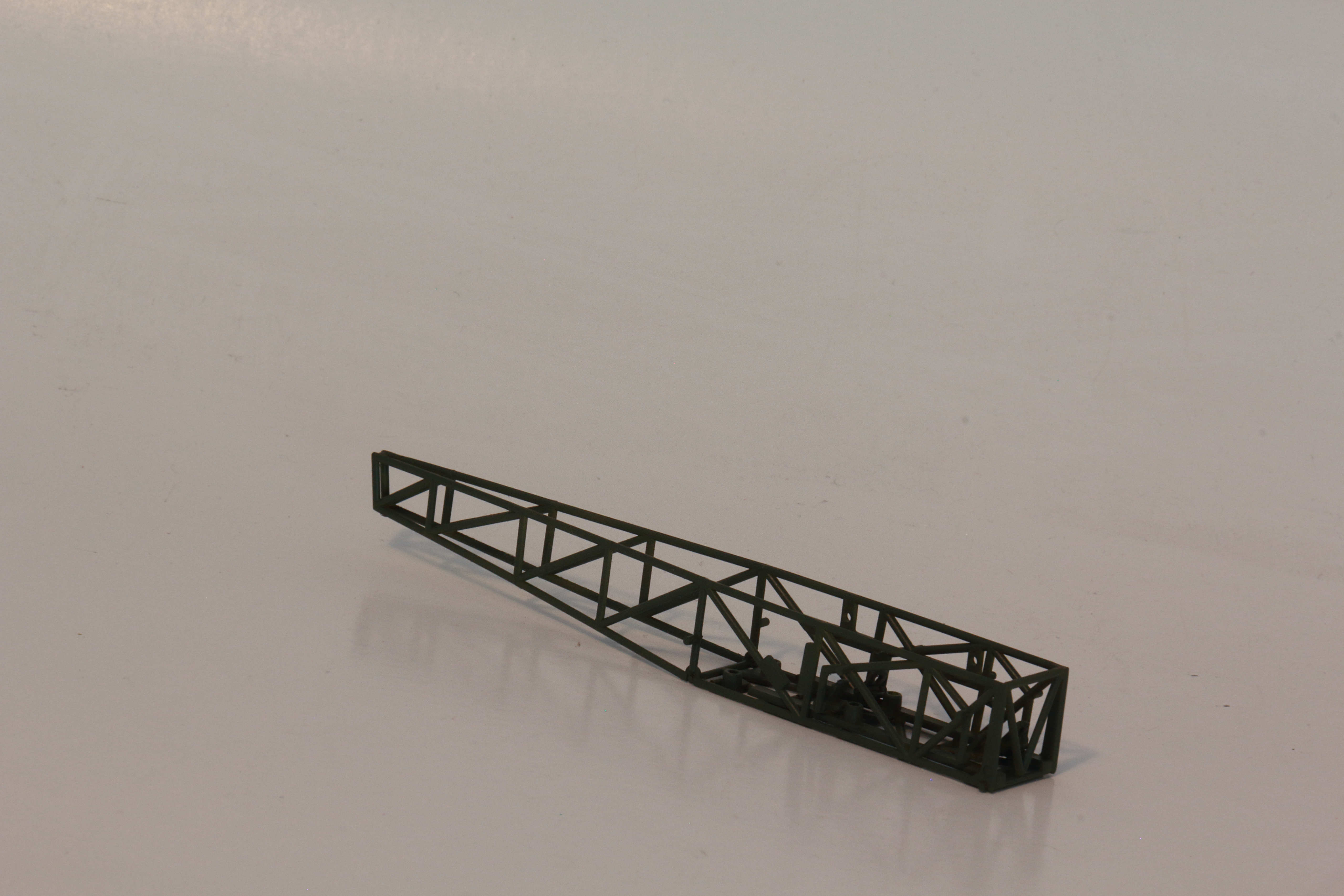 Fuselage Assemly
The fuselage of this model is made up of two halves and a cockpit lid plus the lower part near the front cowling. The interior fits securely into one half with locating lugs and the other side fits up to it great. No gaps will need to be filled but a little sanding was.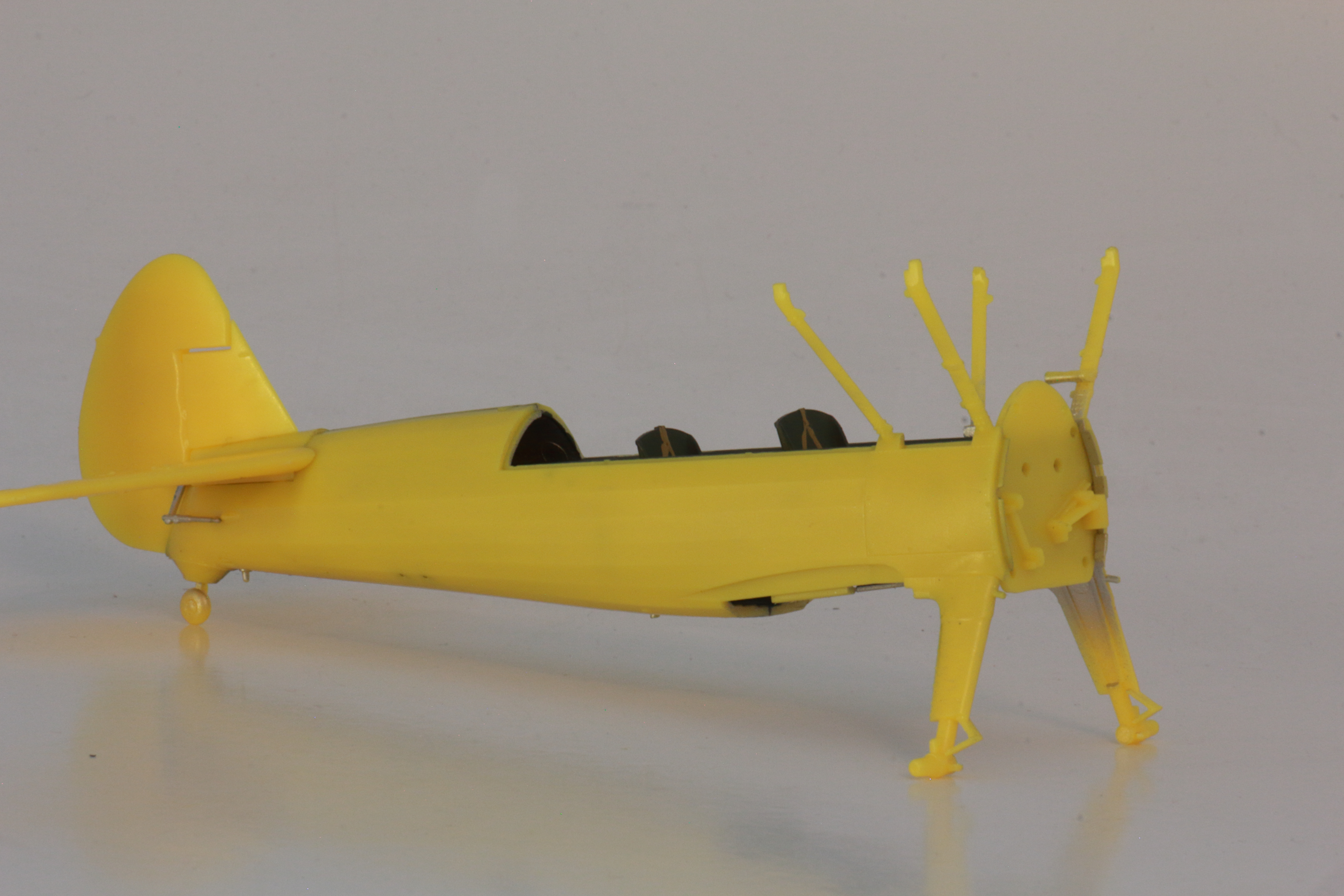 Engine Cowling and Engine
Before the engine, itself can be built some support structure gets assembled and painted, and stuck to the front of the previous assemblies. Included in this were bits like exhaust, some chains, and a few other bits that I honestly don't know what they are but hey it's detailed! It's too bad this detail gets hidden though soon as you put the cowling on and attach the engine to the front.
Paint & Decals
For this model, I turned to Hataka paints as they were one of the few that had both colors needed for the model, true blue and an orange-yellow color. The paints were very easy to work with and produced a great-looking finish that I feel very accurately mimics the real deal. From there I turned to decals. I had to purchase an aftermarket sheet like the ones included in the box accidentally blew into a bowl of alcohol during a storm just a few days before I went to do the decals, but that's ok with me as the new ones are much much better. Not only are they Cartograf but they also just look much better and have more detail to them. They of course settled down easily and showed detail below but brought the entire model to life I think.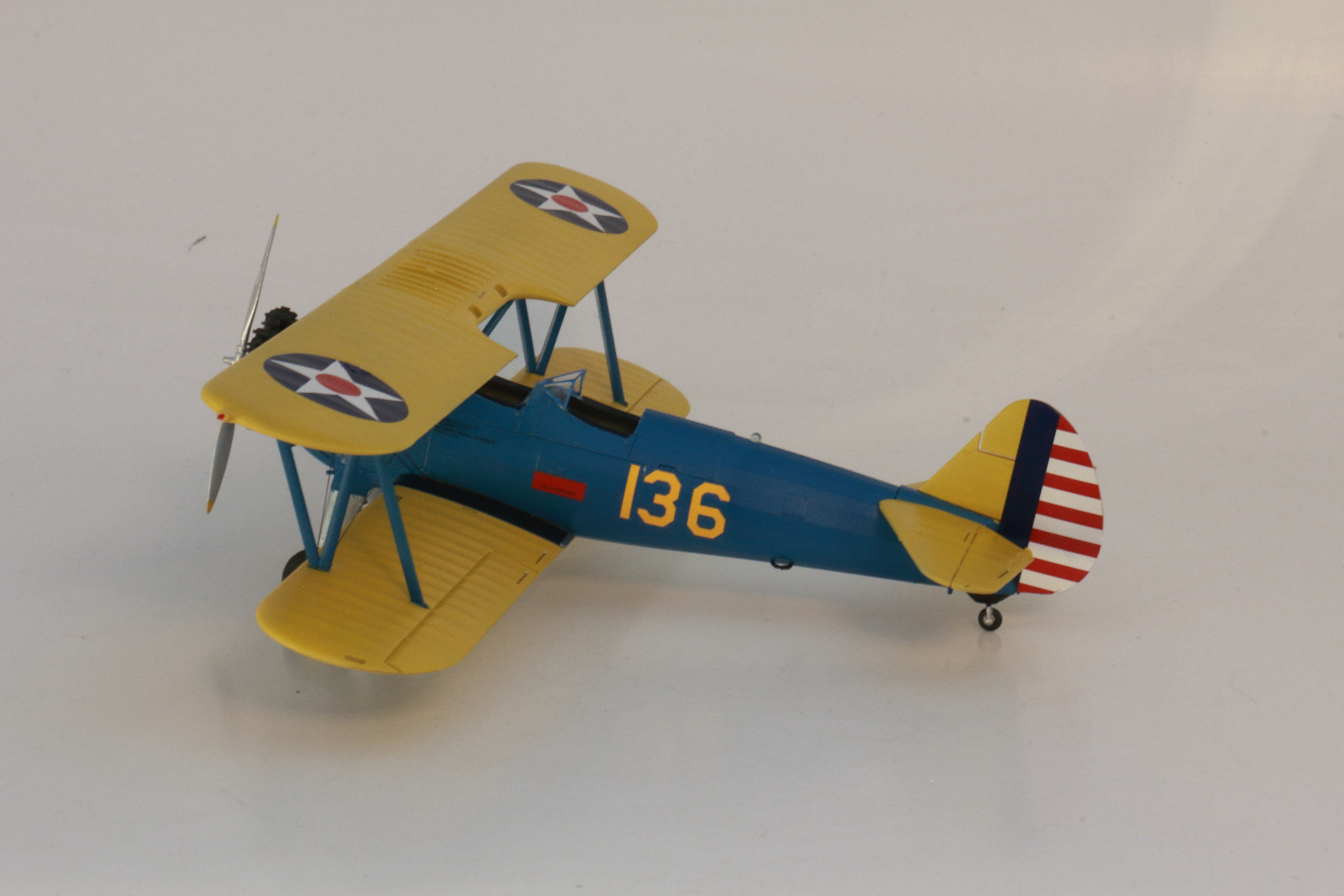 Rigging & Final Assembly
With the decals done it was time to turn to the final assembly of the model. Sticking the engine one, wheels, and other various little bits I was then able to turn to rig the model. I decided to try out EZ-line and after some fiddling, with the first few strands I figured out a good method that looks much better. Rigging took much more time than I had initially thought it would but the end result is worth it.