Construction Progress
At the time that this model was created on the site, it was a very far work in progress so things before that point are summarized. All of the interior sub-assemblies are already built at this point and just needed paint, of which Tamiya only gave mixtures and later found out that XF-21 was the appropriate color. All external details are more or less completed by this point as well. Keep following as I finish off this model.
Paint
Turning back to the interior we pull out the trusty XF-21 from Tamiya to paint 95% of the interior. Detail painting and decals were added after the paint had been set and a clear coat was applied.
Exterior paint is standard military Olive Drab throughout. In the box, there were a few markings of which some camo schemes were included but I opted to go the single color route for this build.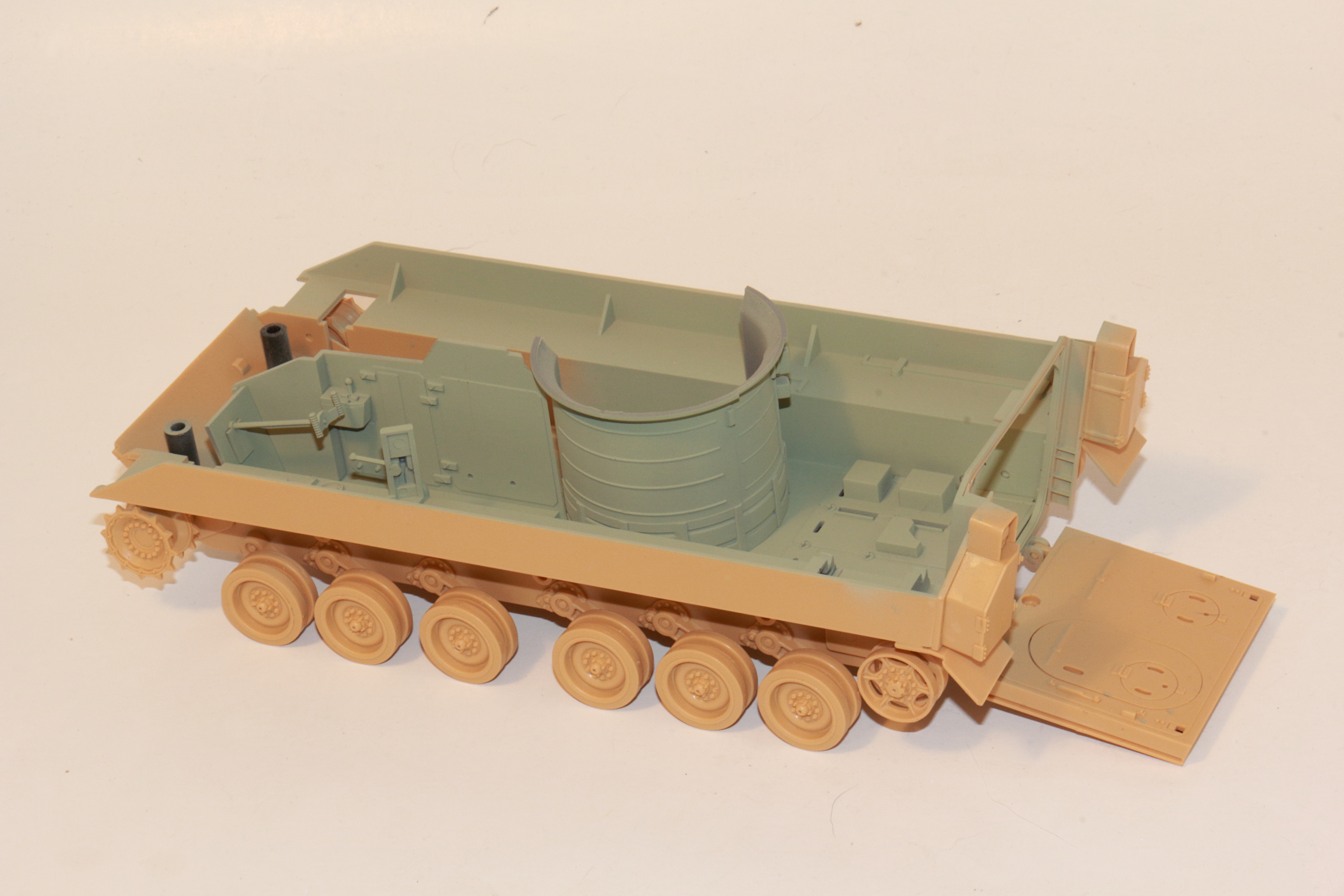 !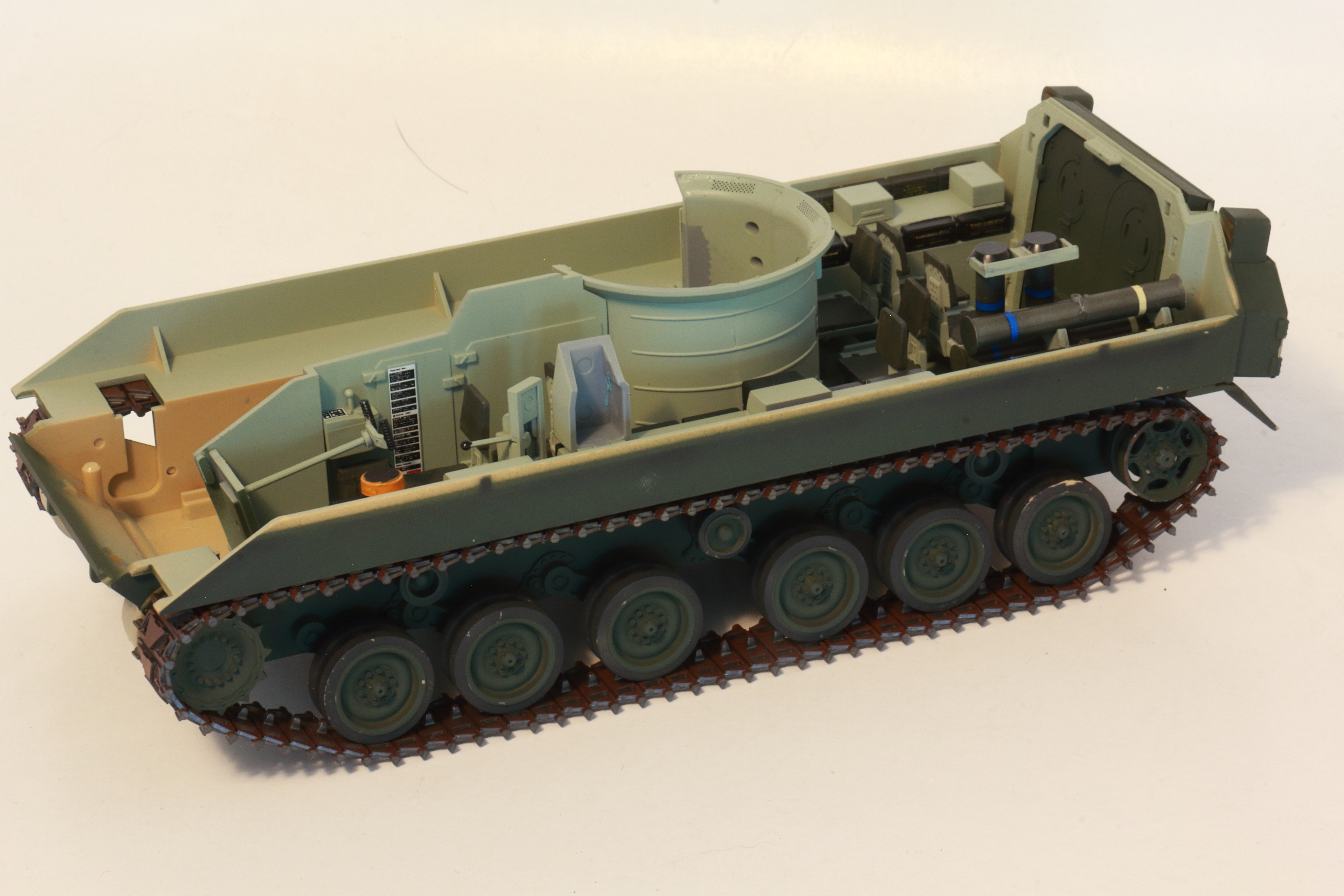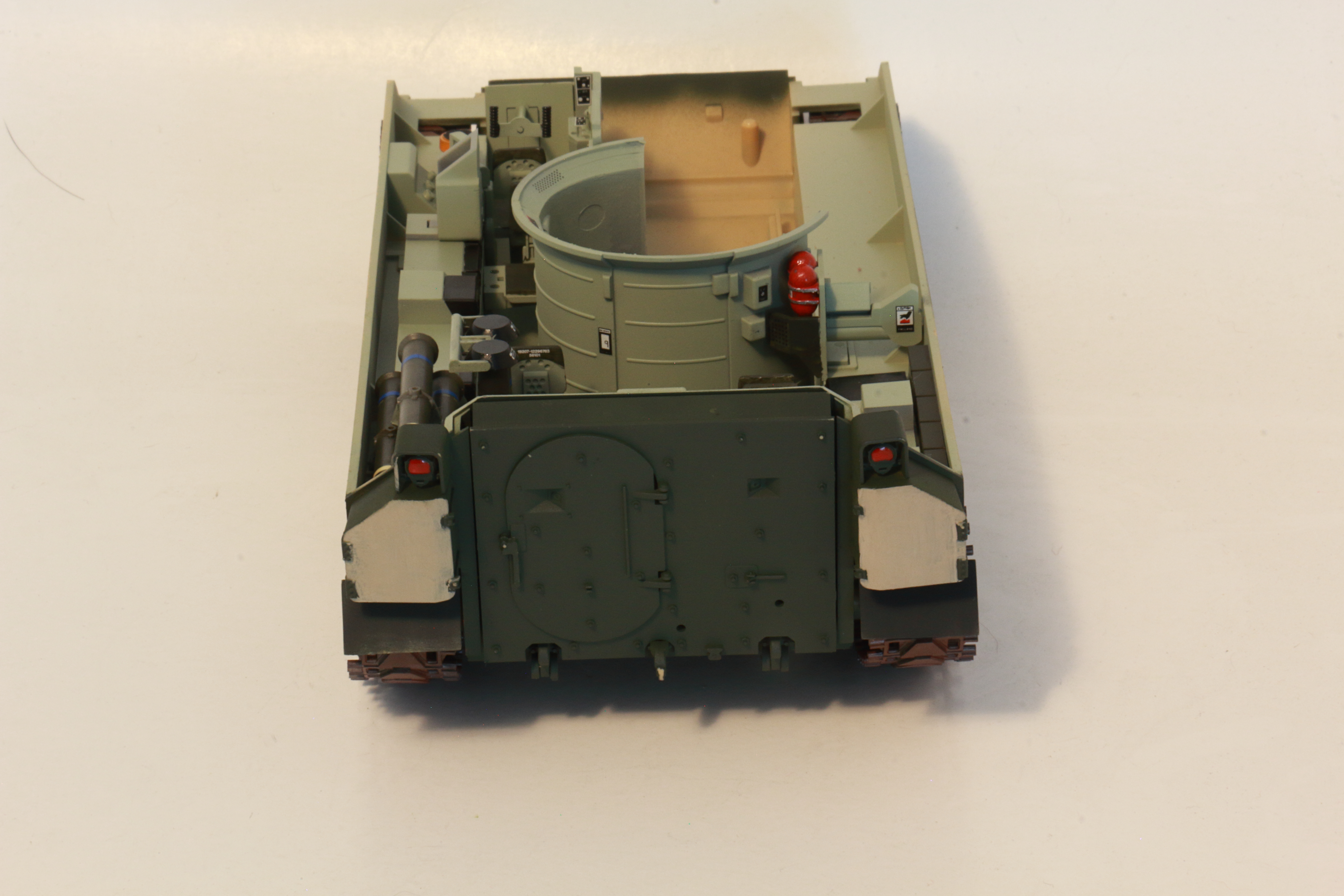 Decals
With all the painting done I was then able to turn to decaling the model. Some of them were listed throughout the construction on where to place them but I decided to hold off till the model was done painted then go for, most of which were stencil data that is common to all M2 markings.
In the particular version I built just a couple of markings specific to the tank, of which 3 are big bold orange ones, something to add a bit of flavor to a rather dull-looking model.
Final Details
With all the decals done I was able to turn to the assortment of tools that get scattered across the roof of the Bradley, painting them in appropriate colors if they weren't just painted the same as the tank itself. Once done I attached them and was able to call this one complete after a final matte clear coat to seal it all in.